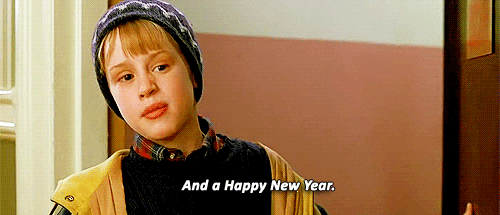 If you're not looking to spend megabucks this New Year's Eve, or just want a regular bar experience, there are a bunch of options in our neighborhood, all without a cover.
The
Red Derby
, like they always do, is a normal bar with a free champagne toast at midnight. I've spent many a NYE there and it's good times.
Looking Glass
has a DJ starting at 10 but no cover, plus $20 bottles of bubbly and a whiskey toast at midnight.
Lyman's is doing the same thing they do every Thursday: being a normal bar. They'll have champagne at midnight, that's it.
Colony Club
will have a ton of food: 1,000 oysters and they're roasting a whole goat on a spit, with karaoke upstairs and live music downstairs, plus beer and cider specials. Oysters are $10 for a half dozen or $15 for a dozen. Sounds pretty awesome.
Acre 121
has $6 champagne cocktails and $5 holiday drafts, plus happy hour starting at 5 pm, and a DJ. They also have a
New Year's Day brunch
.
Lou's City Bar has the same deal as Acre 121, plus $10 for a brats and tots combo.
If you're looking for something bigger (and with a cover,) Wonderland has DJ Meistro and $10 cover or $15 per couple and
Room 11
has tickets for dinner. Petworth Citizen is doing a ticketed
Oscar Wilde-themed dinner
with cocktails by Dan Searing and Chantal Tseng, local cocktail experts.